Tibetan keyboards for Windows
Tibetan keyboards for Windows¶
There are several options to type Tibetan on Windows
Windows' built-in Tibetan input method Tibetan (PRC)
General overview
For different keyboards and their support on different platform see: Tibetan keyboards
Windows Tibetan input method

Tibetan

(PRC)

¶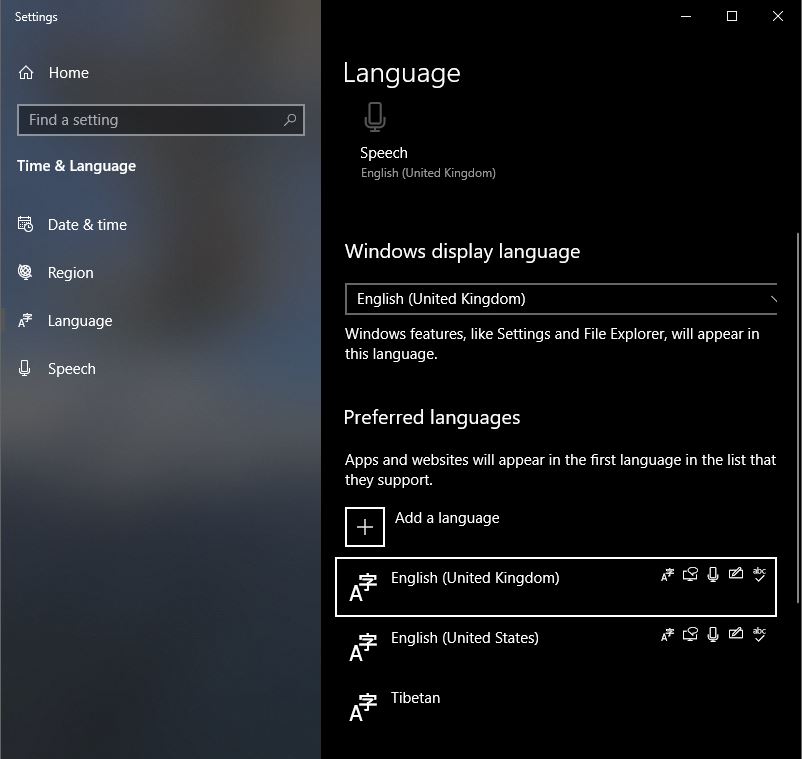 Tibetan (PRC) can be installed via Windows settings. Simply add a keyboard Tibetan. Note that Tibetan (PRC) is not Wylie compliant, see below for alternatives.
Extended Wylie-Keyboard: TISE¶
TISE (pronounced 'tee-say') is a Tibetan input utility for Windows XP, Vista, 7, 8, and 10.
TISE is a free Wylie input method that runs on XP, Vista and Windows 7 (32 and 64 bit (since version 2.0)). You can download the software from:
http://tise.mokhin.org/ (version 2.0, Nov. 2012, supports both 32 and 64 bit)
A short introduction: Typing Tibetan with TISE1¶

Start the TISE program: you will see a Mount-Kailash icon on the right side of Windows task-bar.
TISE can be switched on and off with <shift><space>, or by clicking on the Mount-Kailash icon on the right side of Windows task-bar. Note that the sun in the icon indicates the activity-state of TISE.
Make sure to familiarize yourself with EWTS (extended Wylie) using Teaching EWTS by Alexandru Anton-Luca.
Note: TISE seems to be incompatible with some applications, if TISE doesn't work in your application, the recommended input method would be Denjong. Alternatively, if you want to use TISE with GoldenDict, you can type the search-phrase in some other program (e.g. notepad) and then copy&paste the search term into GoldenDict.